I am SOOO sad that Dani is retiring from designing, but we all know that real life has to come first. All of here awesome kits will be gone at the end of the month. So don't miss this awesome deal to buy her store...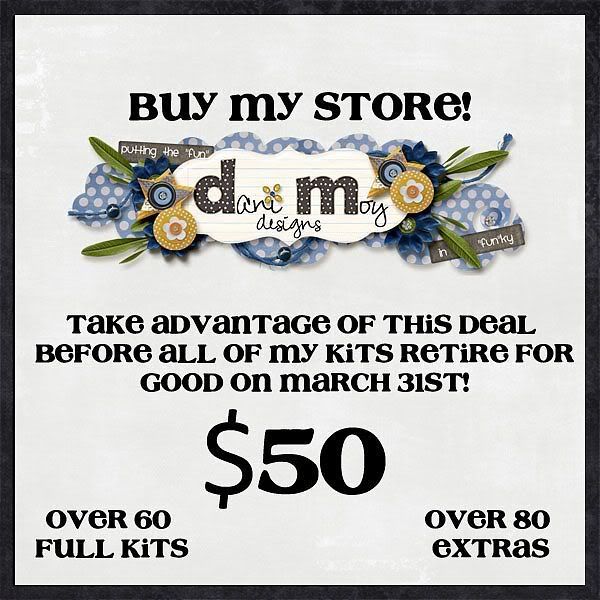 I know $50 might seem like a lot of spent at one time, but it's SOOO worth it! Take a look at some of my favorite kits....
Hours and hours of scrapping fun in her store! Don't miss it!