I have to say I think the March Build a Kit at Stuff to Scrap is one of my favorites ever! The colors are so bright and fun and I love all the themes!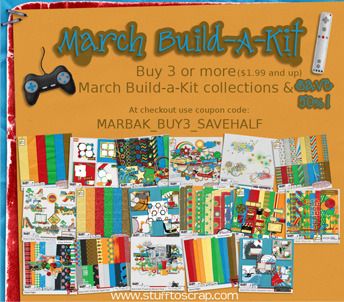 The Scrappy Kat has this great video game set:
Mommy Made This has this wonderful set for those board game nights:
And take a look at these great sports templates from Megan's Creations!
Don't forget to use the coupon in the add at the top of this post to save some money!!