I have been completely neglecting my blog lately! A couple of weeks ago we pulled my 7 year old son out of school and decided to homeschool him. It's the best decision we've made for him and our family, but it does add a lot of extra activities and stress into my day...and unfortunatly cuts into my scrapping time.
But, I always have time to share some awesome new kits with everyone! These two new releases from Blue Heart Scraps are certainly awesome! Previews are linked so head over to the store!
Beep Boop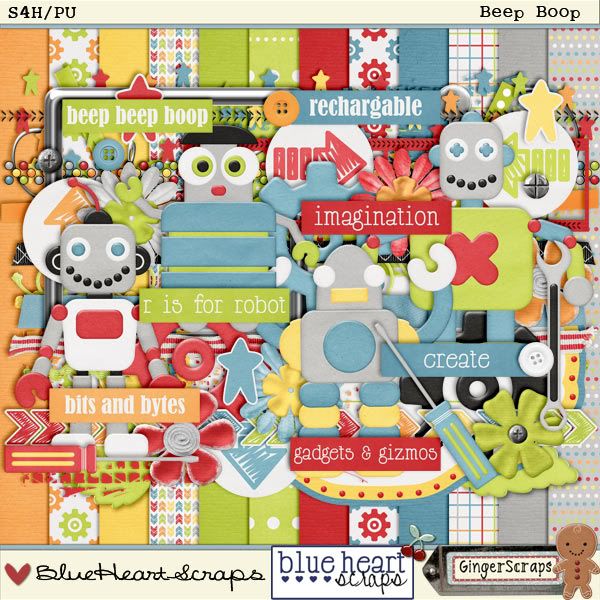 And here's a layout I made with this fun kit...
Sugar High
And my page...